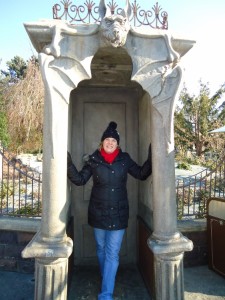 We all have visions of a fabulous day in a theme park with the sun shining and warm temperatures as we enjoy multiple rides on all the attractions on offer. The trouble is that sort of perfect day will rarely happen because during the summer months most parks will be very busy and we are going to spend most of our time queuing. The truth is that the enjoyment of your visit and the amount of rides you get is going to depend largely on when you visit and so to get the best bang for your buck off peak is the way to go.
Value for Money
The quietest periods at any park are those out of the school and college breaks which can make life awkward for those who have children but it is worth trying to get around the problem because the rewards are great. A park which is rammed to the rafters with 3 hour queues in August can be almost deserted in October making a visit much better value and the cost of accommodation will be much lower. Visiting off peak can have downsides though and they are not necessarily the weather.
The Weather
Actually the cooler temperatures of the spring, autumn and winter don't have to be a major obstacle and can be an advantage. You aren't going to get frazzled, you may not get so tired, you won't be running for the drinks stand every few minutes and even the depths of winter can throw up beautiful sunny days. Riding coasters can be less than pleasant in bad weather but indoor attractions are exactly the same year round whatever is going on outside.  Ok you might have to wear your warm scarf or a thick jumper rather than your shorts but that shouldn't reduce your enjoyment of the day.
Ride Closures
Off peaks days are the most likely time to encounter ride closures. Most parks will save routine maintenance for their quieter periods but many publish the details of scheduled closures so you can check out the status of your favourite attractions. Some rides don't function well in cold temperatures and so there could be unscheduled closures during cold snaps. Sometimes an off peak visit is best arranged at short notice when you can see the weather forecast but if that isn't possible it is still usually worth taking a risk on a local park as you can always return another day.
Ride Capacities
To save money most parks will operate their rides on a reduced capacity during periods of low crowds. This won't make too much difference if the park is really quiet but can be frustrating on intermediate days when the visitor numbers are still significant. There is nothing worse than standing in a queue for an eternity when you know that the edition of an extra train will speed things up no end.
Refreshments
On quieter days you may also find that your choice of food and drink is restricted as some outlets will be closed.  You may meet with disappointment but the sacrifice is one worth paying for all those extra rides!
There are some potential issues with off peak visits but all in all you should have a more satisfying day. If you are travelling overseas it can be annoying to find that not all the attractions and eateries are available but the price of your trip will be so much lower that you can afford to visit twice or more for the same price as a summer stay.
Byline
Article by Sally Stacey