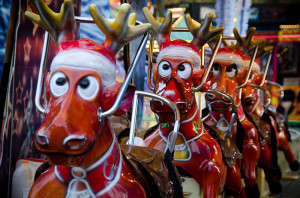 If you live in the UK and are depressed that the theme parks are closed for the winter then take heart because Winter Wonderland opens its doors once more 22 November. This enormous homage to all things festive can be found in Hyde Park, London and offers plenty of attractions for everyone to enjoy. OK it is not a theme park but there are themed areas and plenty of rides and if past years are anything to go by you can have a thoroughly good day or evening out at Winter Wonderland.
Free Entry
Entrance is free and you can have a pretty decent time just wandering about and soaking up the atmosphere but if you do want to experience the attractions then take plenty of cash because it's going to get expensive.
Festive Fun
Winter Wonderland is a dizzy combination of market, fun fair and theme park with plenty of food and drink thrown in. Get into the festive spirit by strolling around over 200 chalets selling crafts, gifts and some exotic food and drink. It is a great place to source unusual Christmas presents and you can indulge in festive favourites like mulled wine as you make your way round the site. Traditional German treats will tempt you in the Bavarian village and there are live musical performances to enjoy whilst you sample the German fare.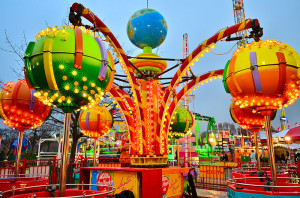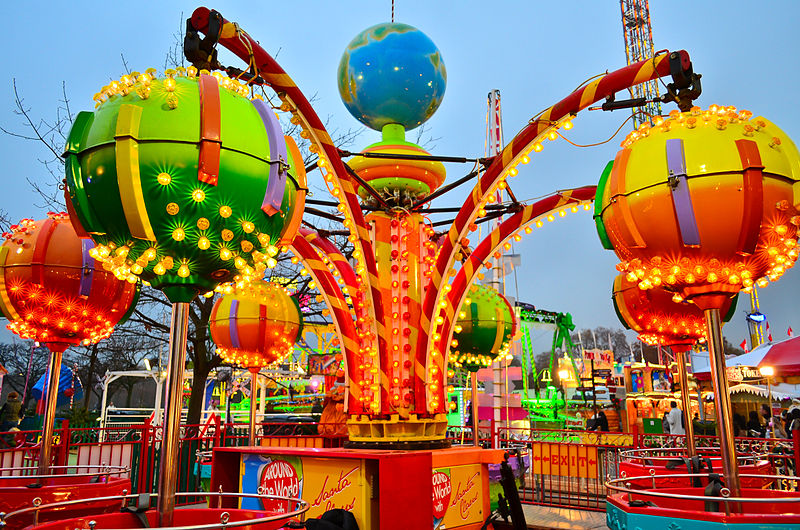 Thrill Rides and More
The whole place is usually thronging with people and the air is full of music, exotic smells and the flashing lights of the many rides in the fair. This year the giant drop tower is back together with a roller coaster in the dark built specially for the event and numerous other rides suitable for all ages. Rides are paid for with tokens which must be bought on the day with cash. The number of tokens required varies but the big rides will set you back £6 a go.
Big Attractions
Beyond the rides you can test out your skating skills on the very pleasant outdoor rink. Sessions are one hour long and cost £14.50. Zippos circus is close by with tickets costing £11.50 and the giant observation wheel affords great views over Winter Wonderland and London but is £8. Santas Grotto is mercifully free of charge but do expect big queues at busy times. You can complete your visit with a tour of the Magical Ice Palace for £9 but wrap up warm because it is -8 degrees in there!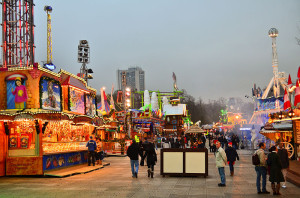 There is certainly plenty to keep you going day and night here but it is going to cost you a pretty penny if you want to experience the big attractions and take on at least some of the rides. It does all make the usual entrance fees at theme parks look very good value indeed but then these guys have only a few weeks to make the place pay and so I guess the prices are inevitable. To be fair the food and drink on offer is priced reasonably and where else are you going to get an ostrich burger for dinner?
Byline
Article by Sally Stacey